CertainTeed Restoration Millwork trim brings exterior living spaces to life! With an expansive offering of trimboard, sheets, fascia, beadboard, skirtboard, corners, columns and more, homeowners have more possibilities for accentuating and beautifying their home. CertainTeed high performance cellular PVC looks and feels like top-grade lumber, and it provides performance and aesthetic advantages that wood and other materials can't match.
Trimboards
All trimboards come with one side in TrueTexture™ Cedar Woodgrain and one side with a smooth finish. From simple trim details to sophisticated buildups, trimboards provide many possibilities.
     
Skirtboard
For homes with fiber cement siding, CertainTeed cellular PVC Skirtboard helps improve installation time and accuracy, while providing a beautiful finishing touch. CertainTeed Skirtboard meets building codes requiring 6" of ground clearance between the ground and the siding. For ultimate flexibility, Skirtboard is reversible, featuring a TrueTexture™ Cedar Woodgrain on one side and a smooth finish on the other.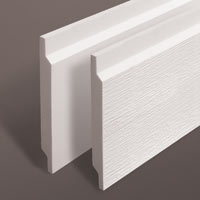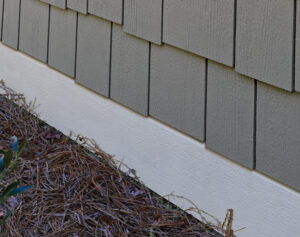 Corners
CertainTeed PVC Corners are one-piece corners that add style and beauty. Available in both Smooth and TrueTexture™ Cedar Woodgrain finishes.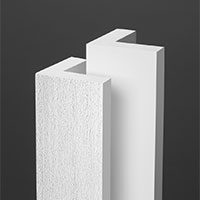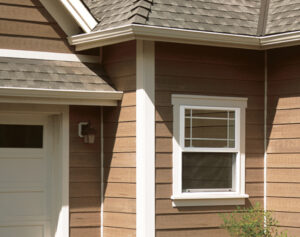 Beadboard
CertainTeed offers a variety of options when it comes to beadboard; traditional beadboard, larger panels or Tight Lap styles to make an authentic statement.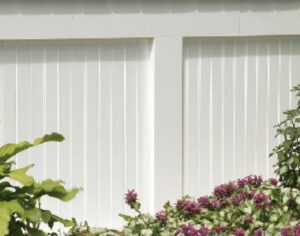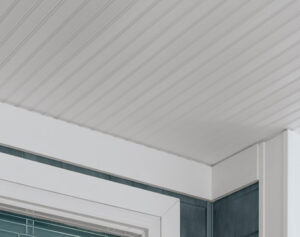 InvisiPro Hidden Fastening System
The InvisiPro system provides an attractive, easy-to-install alternative to traditional face nailing. InvisiPro Trimboards feature grooved millwork that fits securely together and can be fastened directly to the wall, working with the nail hem flange and starter flange for a secure fit. The flanges are concealed, leaving a fastener free face installation with no nail holes to fill.